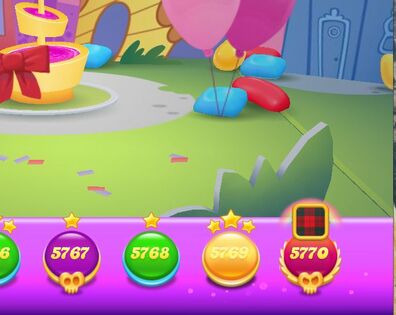 As at 24 Oct 2020, there are 5710 levels in Candy Crush Soda Saga in the Android, IOS, Kindle and Facebook browser versions of the App.
The Windows 10 App version of Soda has 5770 levels as this is the pre-release for all platforms and has 60 more levels compiled and released than the other Apps
Normally, 3 episodes of 15 levels are released every Friday on all platforms - this week only 30 levels.
Outdated Info below, but this does contain great information on level types and episode information up to Level 5695.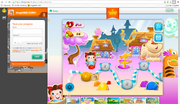 There are currently 5710 levels in Candy Crush Soda Saga, all within 373 episodes, each with fifteen levels apart from the first two episodes which have five and ten, episodes which have 20 are after Gumdrop Acres to Yummy Yacht, and from Loch Nom and onwards, returning 15 levels respectively (not counting the levels from Bubblegum Hill). Currently, there are seven level types: Soda, Frosting, Bubble, Chocolate, Honey, Bubblegum and Jam.
 Difficulty coding
Very Easy • Easy • Somewhat Easy • Medium • Somewhat Hard • Hard • Very Hard • Extremely Hard • Nearly Impossible • Variable
 Note that goals include target score.
Levels
See also
Community content is available under
CC-BY-SA
unless otherwise noted.