NOTICE:
Since October 26th 2017 to be exact), we have noticed the sudden inactivity of the ex-Bureaucrat User:Fzs1904, as he monopolized most of the updates of this wiki.
User:Fzs1904 returned to activity posting walkthrough videos on Youtube.and a gradual decline and outdating of this wiki's information, especially those regarding levels, episodes, and enumerations. Many levels since the 118th episode, Cherry Clearing and beyond have missing level pages and images, and much of the information regarding redesigns and enumerations are now out of date.
The extractions are completely finished though periodic updates are expected to come. We want this game and this wiki to remain active, and so a new era of CCSSW shall dawn!
LATEST NEWS:

2019-03-13 : URGENT ! The Quests have been removed (Still availlable in wik10). But a new event Mr. Toffee's Fair has been released.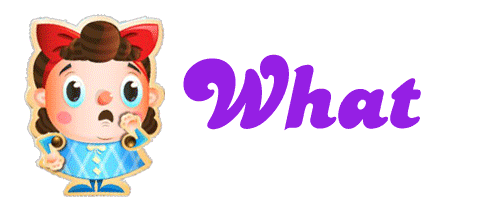 Candy Crush Soda Saga is a British developed game, developed by the second best Facebook developer King.com. Go on a sodalicious adventure to solve the mystery of where Tiffi went. Kimmy and Mr. Yeti investigate, with new dimensions for gameplay, new sodalicious episodes and new mouth-watering levels, Play now today! In the game you have the ability to Facebook Sync and battle against your fellow competitors. It was released on October 20th 2014 on Facebook, and on November 11th 2014 for Android and iOS.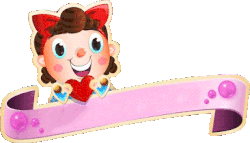 Candy Crush Soda Air Theme
King together with AirThemes presents the Candy Crush Soda SagaTM Theme! Download this theme and totally customize your Android device with really cool interactive features. Sweet! Candy Crush Soda Saga Theme features: • Tasty! lock screens with Candy and sounds from the game • A Live screen wallpaper with Kimmy as the main character to keep you company • Fully customised Candy Crush Soda Saga icons set • Interactive menus and widgets • Easy access to the official King.com and of course, to your favorite game
All these features are included in one simple install, just download and follow the onscreen instructions. For the lock screen to work you will need to disable any native Android lock screens. This is done in Android Settings under Screen lock menu item (make sure it is set to "None").
Already a fan of Candy Crush Saga? Like us on Facebook or follow us on Twitter for the latest news: facebook.com/CandyCrushSodaSaga twitter.com/CandyCrushSoda
-- -- -- -- -- -- -- -- -- -- -- -- -- -- -- -
By downloading this launcher, you are agreeing to our terms of service; http://about.king.com/consumer-terms/terms
-- -- -- -- -- -- -- -- -- -- -- -- -- -- -- - © 2016 King.com Ltd. "King", "Candy Crush Soda" and associated marks and logos are trade marks of King.com Ltd or related entities
Active Games
Unofficially Released Games
Vandalism Warning
The current vandalism warning is blue.
(Update: 21:31, March 14th, 2019 (UTC) ) Since the vandalal activity of "ARCC" (Group of vandals from Roblox Creepypasta Wiki which attacked on 5 and 6-2-2019) is now slowed across FANDOM network. The risk of vandalism in our wiki is currently low. However, the wiki activity still must be checked even though the vandalism activity is quite low. If you spot any vandalism on this wiki, please report it to one of the active admins whenever necessary.
The vandalism warning can be seen here.

---
The magic editor of Candy Crush Soda Wiki
Write the name of the article and instantly you will edit
Warning: Use this tool correctly. Misusage could result in getting blocked!
Candy Crush Soda Wiki Search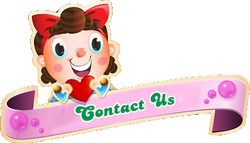 If you have any questions to ask don't be afraid! Our Admin Team are always here to help you: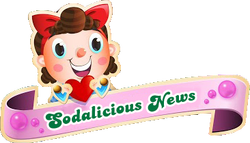 NOTE: This post is in draft stage.

Although in the last round of nominations the result was indecisive due to the relative lack of activity, I have re…

Read more >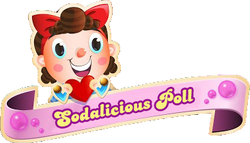 Which do you find better?